FCMS Mission Statement
TO PROMOTE THE COMMUNICATION AND COOPERATION OF MEDICAL SOCIETIES IN NORTH AMERICA IN ORDER,
TO ADVOCATE FOR THE COMMON GOAL OF ENHANCING THE MEDICAL CARE OF CHINESE IN NORTH AMERICA AND
FACILITATE THE PROFESSIONAL DEVELOPMENT OF CHINESE AMERICAN AND CHINESE CANADIAN PHYSICIANS
Chairman's Corner
It has been a whirlwind couple of days, as I was invited to the White House by the President for the celebration of the anniversary of the enactment of the Affordable Care Act Thursday March 23rd! Dr. Larry Ng was also invited on behalf of CAPS. I attended and represented both organizations, and Dr. Winston Wong from NCAPIP attended. You may recall that I participated in a Zoom meeting in October with the HHS for a Special Briefing for Ethnic Physicians and Medical Groups representing FCMS, These events are a great recognition of all the work the FCMS has accomplished bringing Chinese physicians societies together.
Dr. Cynthia Lin and Dr. Gordon Fung assembled an outstanding conference on the theme topic of Technology Transforming Medicine, and prepared a splendid gala event at the Asian Art Museum. I would like to express my thanks and appreciation for the hard work put in by the Organizing Committee.
Let us continue with our activities, and for those who have not yet joined, we invite you to join and work together!
Vanessa Chan, MD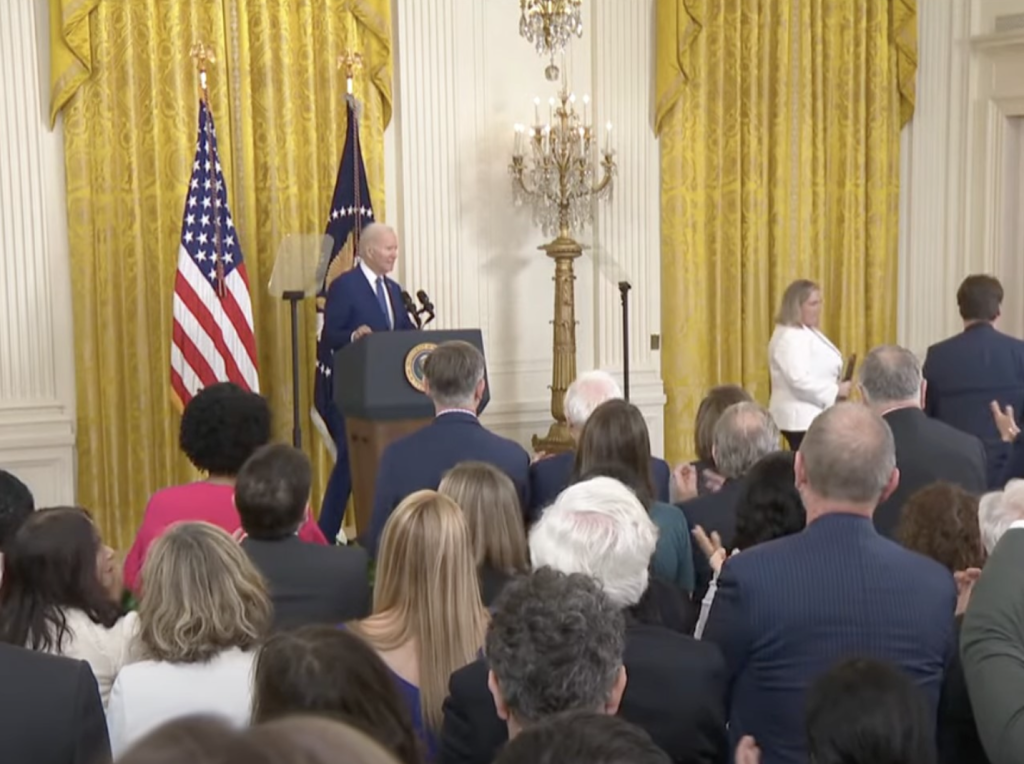 White House Event on March 23, 2023 with President Biden
https://www.whitehouse.gov/briefing-room/speeches-remarks/2023/03/23/remarks-by-president-biden-at-an-affordable-care-act-anniversary-event/