FCMS Champions are inspiring individuals that have invested in the future of the Chinese American people. The persons nominated in this category should show conspicuous and sustained contributions in advancing and improving the health and welfare of Chinese Americans. The individuals should be nominated and approved by the Board of Directors of the local member organization. The nominees can be members of the nominating organization, but it is not a requirement. The names shall then be submitted to the FCMS Board for final approval.
New York
David T.W. Chiu, M.D., F.A.C.S., F.A.A.P.
By Hsueh Hwa Wang, M.D.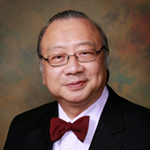 Dr. Chiu is Professor of Plastic Surgery and Neurosurgery of New York University and Adjunct Professor of Anatomy and Cell Biology of Columbia University. He received his M.D. from Columbia University, College of P & S in 1973. He had post-graduate training in surgery, plastic surgery and hand surgery at Barnes Hospital in St. Louis, Columbia-Presbyterian Medical Center and New York University Medical Center in New York City respectively. Currently, he is the Chief of Hand Surgery, and Director of Nerve Center in the Institute of Reconstructive Plastic Surgery of New York University Medical Center. He is a superb surgeon and a thoughtful physician, who is constantly innovating and striving for perfect harmony of form and function. He is intuitive, methodical and ……… more >>
Dr. John K.H. Li
By Hsueh Hwa Wang, M.D. – April, 2013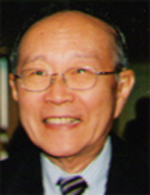 Dr. Li was born in Nanking, China and came to the US in 1949 to obtain higher education, following a childhood in Havana, Cuba, where his father was in the diplomatic service as Chinese Minister to Cuba (1939-1947). He attended Harvard College, then Harvard Medical School and came to New York City for post-graduate training in internal medicine and pathology at New York University-Bellevue Hospital. For 25 years, he was successively Director of Pathology and Laboratories at two New York City municipal hospitals affiliated with Montefiore Hospital in the Bronx. In the early 1970's, he introduced to his hospital in the south Bronx the first computerized laboratory report system within the hospitals run by the Health and Hospital Corporation, thereby making lab reports more readily accessible to the practicing physicians. In 1992, Dr. Li became the Chairman of Pathology at the Long Island College Hospital in Brooklyn until his retirement in 2005. ……… more >>
Bryan O'Young, MD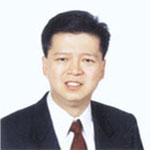 Dr. Bryan O'Young is a clinical professor at the New York University School of Medicine and an attending physician at the Rusk Institute of Rehabilitation Medicine. His passion is for international rehabilitation medicine with the goal of sharing research, clinical knowledge, and ideas to enhance the specialty of physical medicine and rehabilitation.
Dr. O'Young graduated summa cum laude from Northwestern University with a major in Neuroscience and completed his medical education at the Washington University School of Medicine in St. Louis, Missouri. He fulfilled his physical medicine and ……… more >>
Sun-Hoo Foo, MD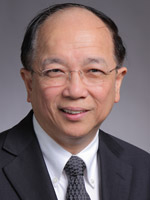 Sun-Hoo Foo graduated from Chung Hwa High School in Brunei. He went on to receive his medical degree from the National Taiwan University College of Medicine, in Taipei, in 1972. In 1974, he co-founded and is a regular contributor to "Medicine Today," a magazine for physicians; in 1989, he also co-founded "Health World" for the general public. He co-translated several works from English into Chinese, including Freud's Interpretation of Dreams. ……… more >>
Hsueh Hwa Wang, MD
By John K. Li, M.D. – April 25, 2012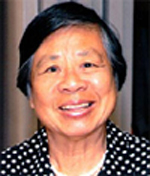 Over more than a quarter-century, from 1986 till the time of writing, the Chinese American Medical Society (CAMS) has had the good fortune of being managed by an Executive Director of almost unbelievable energy and drive, and wide experience in the matters of CAMS, Dr. Hsueh Hwa Wang.
Dr. Wang was born in Beijing, attended the National Central University Medical School in Chengtu and graduated in 1946. She came to New York City soon after, had some post-graduate training, then joined the Dept. of Pharmacology at the College of Physicians and Surgeons of Columbia University, where she rose to the rank of Professor. Her research was in the field of physiology and pharmacology of the coronary circulation. From 1985 to 1990 she was the Director of Graduate Studies in the Department. ……… more >>
Warren W. Chin, MD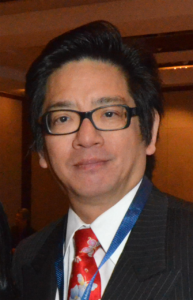 Dr. Warren W. Chin is Executive Director of the Chinese American Medical Society (CAMS), Director of Asian Cardiac Services at New York-Presbyterian Lower Manhattan and Immediate Past Chairman and current Executive Director of the Federation of Chinese American and Chinese Canadian Medical Societies (FCMS). Dr. Chin also serves on the Board of the Chinatown Partnership, Chinese Community Partnership for Health and the National Council of Asian and Pacific Islander Physicians. He served on the Board of the American Heart Association for 10 years.
Dr. Chin was born in New York City. At the age of 2 he lived in Hong Kong with his grandparents to learn and have a better understanding of the Chinese language and culture. At age 12 he returned to New York City. He is a graduate of Brooklyn Technical High School as well as the Sophie Davis School for Biomedical Education, where he graduated Cum Laude. He completed his medical school training at Meharry Medical College in Nashville, Tennessee. He completed his residency in Internal Medicine at Staten Island University Hospital and his fellowship in Cardiology at Beth Israel Medical Center. ……… more >>
Oakland
Dr. David F. Der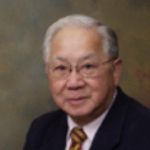 I was born in Kaiping, Guangdong, China. I immigrated to the United States with my aunt in 1939 to escape the war. We made our way to Hong Kong and took the last passenger liner out and landed in Angel Island in San Francisco Bay. I had to live with my aunt and uncle as an adopted son. I was placed in a special immigrant class for a year to learn English before being placed in the 3rd grade. I went to Oakland Technical High School. By the time I graduated I had to live on my own. I worked part time as a dish washer, then a kitchen helper and a bus boy. ……… more >>
Toronto
Dr. Ming-Tat Cheung
Dr. Ming-Tat Cheung has been the chairman and president of the Chinese Cultural Centre of Greater Toronto since 1989. He has been a clinical cardiologist for over 30 years. His professional involvement has included: member of the Ontario Medical Association's Council; president of the Clinical Society and chief of Cardiology and Internal Medicine at Humber Memorial Hospital; founding member of the Chinese International Heart Health Network; and a lecturer at the University of Toronto, Faculty of Medicine. Some of Dr. Cheung's past and present community and charitable activities have included his appointment by the Ontario Ministry of Citizenship as facilitator for the merger of the Mon-Sheong and Yee-Hong seniors' homes. He was a member of the community settlement program for Vietnamese refugees in the 1980s. ……… more >>
Dr. John H.C. Chiu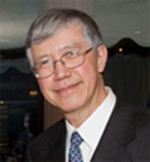 In 1981, when the Chinese Hospital in San Francisco was organizing the very First International Conference on Health Problems Related to the Chinese in North America, Dr. John H.C. Chiu, then the President of the Federation of Chinese Canadian Professionals (Ontario) as well as the President of the Chinese Canadian Medical Society (Ontario), responded to the call to endorse as well as participate at the Conference, held in San Francisco, California, in 1982. With that first foray started Dr. Chiu's 30 years of involvement with the vision and goal of bringing the Chinese North American medical and health organizations together to improve the status of health for all Chinese North American residents. ……… more >>
Mrs. Yvonne Yan-Kiu Chiu, CM (1944 – 2009)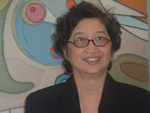 Mrs. Yvonne Chiu was born in Shanghai, China on March 17, 1944. She met Dr. John Heung-Cheung Chiu in 1959 when attending St. Paul's Co-Ed College in Hong Kong, China. She graduated from McGill University in Montreal, Canada, in 1966 in Microbiology. Yvonne and John married in Hong Kong on June 9, 1968 and had their only son, Derrick Man-Fung Gregory on April 8, 1970, in Ottawa, Canada. The Chiu family moved to Toronto, Ontario, in 1974 where Yvonne became a community and cultural superstar, through her patronage, volunteerism and educational vocational pursuits. ……… more >>
Dr. Michael Ho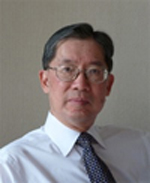 Born in China and raised in Hong Kong, Dr. Michael Ho came to Canada after finishing high school at La Salle College. He received his undergraduate degree at the University of Ottawa and graduated from the same school in Medicine in 1975. After one and half years in Halifax, completing his internship and working for 6 months as a locum, Dr. Ho moved back to Ontario to set up his practice in the Chinatown area of Toronto.
Dr. Ho found that one of the most rewarding experiences in his life was looking after the first wave of refugees from Vietnam (so called "boat people") soon after he set up his practice. With the influx of a huge number of these new immigrants, there was an immediate need for more psychosocial services. ……… more >>
Dr. David Lam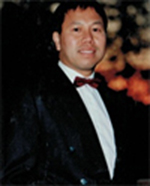 Dr. David Lam began his practice in family medicine in Toronto since 1991. He is an active staff at the Department of Family Medicine, Scarborough Hospitals (General Division). Dr. Lam believes that continuous education for doctors is extremely important so that they can keep up their standard of care. He is passionate about organizing Continuing Medical Education (CME) and has dedicated his time to planning professional development lectures and seminars for his fellow colleagues. He has been a CME organizer for the Chinese Canadian Medical Society and the Chairman of the Agincourt Doctors' Journal Club for many years. He also helps to co-organize the GTA Primary Care Symposium, an event with an attendance of more than 200 family doctors each year. ……… more >>
Sim Fai Liu, MD, FACP, FRCP(C), FAGS, DTM+H(Eng.), O. Ont. (1919-1999)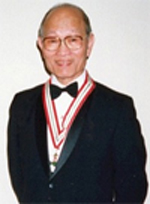 Sim Fai Liu was born in Canton, China, the eldest of six brothers. His father was a respected physician and at an early age, Sim Fai decided to continue the medical tradition by studying medicine. He attended Pui Ching Middle School and then attended medical school at Shanghai Medical College, graduating in 1944. He pursued postgraduate medical training in Internal Medicine at Edinburgh University, the London School of Tropical Medicine and Hygiene, University of London, England, Victoria Hospital, London, Ontario and the Jewish General Hospital in Montreal. He opened his practice in Internal Medicine and Geriatrics in 1954 and ……… more >>
Hung-Tat (Ted) Lo, MBBS, MRCPsych, FRCPC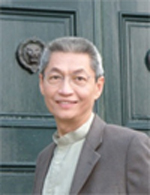 Ted Lo is a community psychiatrist in Toronto. He came from Hong Kong over 30 years ago, and has been actively involved with the development of mental health services for the ethnocultural populations and cultural competence training of the healthcare professionals.
He was the Founding President of Hong Fook Mental Health Service, serving the Asian populations in Toronto with various innovative ethno-specific programmes. He often speaks to the community and was awarded the Educational Excellence in Community Healthcare by the Faculty of Medicine. ……… more >>
Professor Tak W. Mak, OC, Ph.D., D.Sc., FRSC, FRS
Tak Wah Mak is the Director of the Campbell Family Institute for Breast Cancer Research at the Princess Margaret Hospital, and a University Professor in the Departments of Medical Biophysics and Immunology at the University of Toronto, Canada. He is affiliated with the Department of Pathology at Hong Kong University, and is the current chairman of the Croucher Foundation, an independent foundation dedicated to promoting excellence in the medicine and the sciences in Hong Kong.
Dr. Mak was born in southern China and was raised in Hong Kong. He received his B.Sc. and M.Sc. degrees from the University of Wisconsin (Madison) and his Ph.D. degree from the University of Alberta. His postdoctoral work was performed at the Ontario Cancer Institute under the supervision of Dr. Ernest McCulloch. ……… more >>
Dr. Ken Ng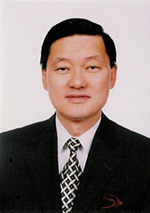 Dr. Ken Ng was born in Hong Kong and immigrated to Canada in 1965. He graduated from Riverdale Collegiate Institutes, Toronto as Ontario Scholar; obtained his B.Sc. degree from University of Toronto in 1976; and obtained his M.D., C.M. degree from McGill University, Montreal in 1980.
Dr. Ng has been a family physician practicing in Markham and Toronto since 1981, and is the Medical Director of 4 clinics in Markham and Thornhill, helping to bring in and train various doctors to serve the growing diverse communities. He is a Lecturer with the Department of Family & Community Medicine, University of Toronto and Preceptor for medical students and interns. ……… more >>
Professor Lap-Chee Tsui, OC, PhD, FRS, FRSC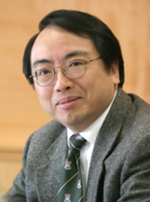 Professor Lap-Chee Tsui is the fourteenth Vice-Chancellor of the University of Hong Kong.
Prior to his present appointment in September 2002, Professor Tsui was Geneticist-in-Chief and Head of the Genetics and Genomic Biology Program of the Research Institute, at The Hospital for Sick Children in Toronto. He was also the holder of the H.E. Sellers Chair in Cystic Fibrosis and University Professor at the University of Toronto. ……… more >>
Ventura County
Madalene C.Y. Heng, MD, FRACP, FAAD, FACD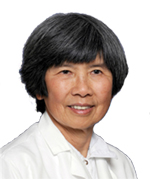 Madalene was born in Singapore to parents whose ancestors were scholars from Fujian Province in dynastic China. She graduated from the University of Singapore and did her post-graduate Medicine and Dermatology training in New Zealand and UCLA. From 1978-2003, she was in full-time academic medicine, advancing to Professor, UCLA School of Medicine, and Chief of Dermatology at the UCLA-San Fernando Valley Medicine Program. She is currently in private practice in Ventura County, California, but continues to give lectures locally and abroad, writing and reviewing papers for medical journals, and running a free internet-based dermatology consultation service. Dr. Heng is the author of 141 scientific publications that include 80 original papers in ……… more >>
Ming K. Heng, MD, FRACP, FAHA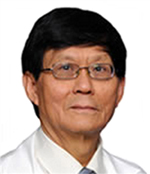 Dr. Ming Heng is a Clinical Professors of Medicine at the UCLA David Geffen School of Medicine. Dr. Hengwas born in Malaysia of Chinese immigrants from Shantou in north Guangdong Province in China. He received his medical education from the University of Singapore as a State Scholar. After fulfilling his Public Health Service, he left for Auckland, New Zealand, where he spent the next 8 years. During this period, he was trained in Internal Medicine and Cardiovascular Disease and was board certified by the Royal Australasian College of Physicians. Dr. Heng also completed 3 years of cardiovascular research training in an Auckland University affiliated hospital where he studied the measurement and treatment of myocardial ischemic injury. ……… more >>