FCMS Conference 2022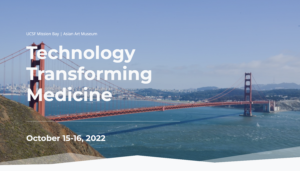 We are excited to invite you to the 21st Scientific Conference at the UCSF Mission Bay Conference Center in San Francisco on October 15-16, 2022. The topic of focus this year is new technological advances in medicine. Our goal is to update physicians about how AI is augmenting our clinical practices. We have panels of speakers to discuss AI applications in imaging, medical devices, drug discovery, and disease identification. And like previous years, we will have speakers to address public health, the latest in cancer treatment, Hep B and C, cardiology, ophthalmology and mental health. This is an accredited Continuing Medical Education (CME) event. We hope that our group of speakers will inspire the next generation by featuring physicians who are forging a new frontier in medicine.
We will be celebrating the 40th Anniversary of the first FCMS Conference on October 15, 2022 with a dinner gala at the Asian Art Museum where we will also be raising awareness of the Asian American Cancer Support Network (AACSN) in its mission to help provide support to Asian Americans in the fight against cancer. Access to all the Asian Art Museum exhibits, cocktail hour, seated dinner, speaker program, music and dancing should make for a fun evening!
Please click here to find out more about the conference and for registration.
If you want to join the conference virtually only (not attending the Gala), please click here to have more information and register.