David T.W. Chiu, M.D., F.A.C.S., F.A.A.P.
By Hsueh Hwa Wang, M.D.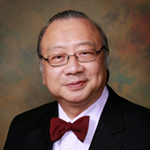 Dr. Chiu is Professor of Plastic Surgery and Neurosurgery of New York University and Adjunct Professor of Anatomy and Cell Biology of Columbia University. He received his M.D. from Columbia University, College of P & S in 1973. He had post-graduate training in surgery, plastic surgery and hand surgery at Barnes Hospital in St. Louis, Columbia-Presbyterian Medical Center and New York University Medical Center in New York City respectively. Currently, he is the Chief of Hand Surgery, and Director of Nerve Center in the Institute of Reconstructive Plastic Surgery of New York University Medical Center. He is a superb surgeon and a thoughtful physician, who is constantly innovating and striving for perfect harmony of form and function. He is intuitive, methodical and ……… more >>
Dr. John K.H. Li
By Hsueh Hwa Wang, M.D. – April, 2013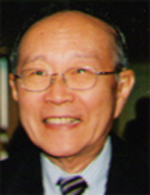 Dr. Li was born in Nanking, China and came to the US in 1949 to obtain higher education, following a childhood in Havana, Cuba, where his father was in the diplomatic service as Chinese Minister to Cuba (1939-1947). He attended Harvard College, then Harvard Medical School and came to New York City for post-graduate training in internal medicine and pathology at New York University-Bellevue Hospital. For 25 years, he was successively Director of Pathology and Laboratories at two New York City municipal hospitals affiliated with Montefiore Hospital in the Bronx. In the early 1970's, he introduced to his hospital in the south Bronx the first computerized laboratory report system within the hospitals run by the Health and Hospital Corporation, thereby making lab reports more readily accessible to the practicing physicians. In 1992, Dr. Li became the Chairman of Pathology at the Long Island College Hospital in Brooklyn until his retirement in 2005. ……… more >>
Bryan O'Young, MD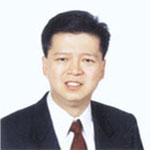 Dr. Bryan O'Young is a clinical professor at the New York University School of Medicine and an attending physician at the Rusk Institute of Rehabilitation Medicine. His passion is for international rehabilitation medicine with the goal of sharing research, clinical knowledge, and ideas to enhance the specialty of physical medicine and rehabilitation.
Dr. O'Young graduated summa cum laude from Northwestern University with a major in Neuroscience and completed his medical education at the Washington University School of Medicine in St. Louis, Missouri. He fulfilled his physical medicine and ……… more >>
Sun-Hoo Foo, MD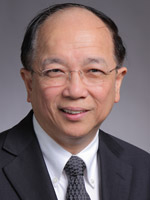 Sun-Hoo Foo graduated from Chung Hwa High School in Brunei. He went on to receive his medical degree from the National Taiwan University College of Medicine, in Taipei, in 1972. In 1974, he co-founded and is a regular contributor to "Medicine Today," a magazine for physicians; in 1989, he also co-founded "Health World" for the general public. He co-translated several works from English into Chinese, including Freud's Interpretation of Dreams. ……… more >>
Hsueh Hwa Wang, MD
By John K. Li, M.D. – April 25, 2012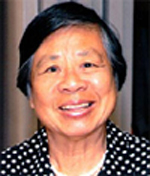 Over more than a quarter-century, from 1986 till the time of writing, the Chinese American Medical Society (CAMS) has had the good fortune of being managed by an Executive Director of almost unbelievable energy and drive, and wide experience in the matters of CAMS, Dr. Hsueh Hwa Wang.
Dr. Wang was born in Beijing, attended the National Central University Medical School in Chengtu and graduated in 1946. She came to New York City soon after, had some post-graduate training, then joined the Dept. of Pharmacology at the College of Physicians and Surgeons of Columbia University, where she rose to the rank of Professor. Her research was in the field of physiology and pharmacology of the coronary circulation. From 1985 to 1990 she was the Director of Graduate Studies in the Department. ……… more >>
Warren W. Chin, MD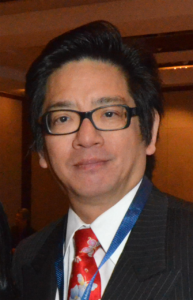 Dr. Warren W. Chin is Executive Director of the Chinese American Medical Society (CAMS), Director of Asian Cardiac Services at New York-Presbyterian Lower Manhattan and Immediate Past Chairman and current Executive Director of the Federation of Chinese American and Chinese Canadian Medical Societies (FCMS). Dr. Chin also serves on the Board of the Chinatown Partnership, Chinese Community Partnership for Health and the National Council of Asian and Pacific Islander Physicians. He served on the Board of the American Heart Association for 10 years.
Dr. Chin was born in New York City. At the age of 2 he lived in Hong Kong with his grandparents to learn and have a better understanding of the Chinese language and culture. At age 12 he returned to New York City. He is a graduate of Brooklyn Technical High School as well as the Sophie Davis School for Biomedical Education, where he graduated Cum Laude. He completed his medical school training at Meharry Medical College in Nashville, Tennessee. He completed his residency in Internal Medicine at Staten Island University Hospital and his fellowship in Cardiology at Beth Israel Medical Center. ……… more >>