Dr. Ken Ng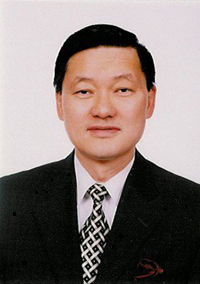 Dr. Ken Ng was born in Hong Kong and immigrated to Canada in 1965. He graduated from Riverdale Collegiate Institutes, Toronto as Ontario Scholar; obtained his B.Sc. degree from University of Toronto in 1976; and obtained his M.D., C.M. degree from McGill University, Montreal in 1980.
Dr. Ng has been a family physician practicing in Markham and Toronto since 1981, and is the Medical Director of 4 clinics in Markham and Thornhill, helping to bring in and train various doctors to serve the growing diverse communities. He is a Lecturer with the Department of Family & Community Medicine, University of Toronto and Preceptor for medical students and interns.
In 1989, Dr. Ng organized the Chinese Community to form the Federation of Chinese Canadians in Markham (FCCM), serving as Chairman since its inception. He further formed 4 affiliated associations over the past 20 years, including The Markham Chinese Cultural Centre, The Chinese Seniors Association of Markham, The Chinese Chamber of Commerce in Markham, and The Chinese Canadians Sports and Recreation Club of Markham (FCCM Sports Division).
Dr. Ng contributed to the community through his work and leadership in various roles, including as the President of the Chinese Canadian Medical Society (Ont.) (1985-1986) and he continues to act as the Chairman of the Advisory Committee. He was the President of the Federation of Chinese Canadian Professionals (Ont.) (1985-1986), and continues to serve as Chairman of the FCCP Advisory Board until the present. Dr. Ken Ng is also the President of the Ontario Medical Association Scarborough Branch and a delegate of the Governing Council of the Ontario Medical Association from 1987 to present.
Some of Dr. Ng's other community activities include: member of the founding group of the Markham Race Relations Committee for the Town of Markham (1989-1991); Director of Mon Sheong Foundation and Home for the Aged, Toronto (1988-1991); Director (1989-1995) and Honorary board director (since 1995) of United Way of York Region; Canadian Human Rights Tribunal Member (1990-1993) as the first Chinese Canadian from Ontario appointed by the Federal Government; Governor of the Canadian Council of Christians and Jews (now called the Canadian Centre for Diversity) (2001); Founding President of the Canadian Federation of Intercultural Friendship; Chairman and founder of the annual Taste of Asia Festival (since 2003); and Board of Governors of York University.
Dr. Ng's notable Honours and Awards include: Canada Birthday Achievement Award, Toronto (1992); Achievement and Civic Recognition Award, Markham (1992); Outstanding Contribution Award, York Regional Police (2002); The Commemorative Medal for the 125th Anniversary of the Confederation of Canada, by Governor General of Canada; Award of Merit, by Senate of Canada; Canada Day and Muslim Heritage Award, the Association of Progressive Muslims of Ontario (2002); YMCA Canada Peace Medal (2002); Queen抯 Golden Jubilee Medal (2002); Future ACES Award for Service, The Herbert H. Carnegie Foundation (2009); and Humanitarian Award, L. Ron Hubbard (2010).