Dr. Michael Ho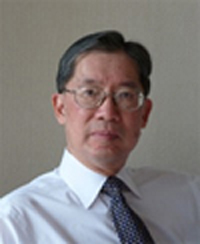 Born in China and raised in Hong Kong, Dr. Michael Ho came to Canada after finishing high school at La Salle College. He received his undergraduate degree at the University of Ottawa and graduated from the same school in Medicine in 1975. After one and half years in Halifax, completing his internship and working for 6 months as a locum, Dr. Ho moved back to Ontario to set up his practice in the Chinatown area of Toronto.
Dr. Ho found that one of the most rewarding experiences in his life was looking after the first wave of refugees from Vietnam (so called "boat people") soon after he set up his practice. With the influx of a huge number of these new immigrants, there was an immediate need for more psychosocial services. Under the leadership of Drs. Peter Chang and Ted Lo, he was invited to help form a social agency in the Chinatown area. This eventually became the Hong Fook Mental Health Association and has since flourished into a huge organization that not only provides services for Vietnamese, but also patients from other parts of Asia including Cambodian, Chinese and Korean communities.
In 1986 Dr. Ho helped to co-ordinate the Coalition of Chinatown Physicians that set up an emergency clinic to care for patients during a 25-day doctor's strike after the Ontario government introduced Bill 94 prohibiting Ontario physicians to extra-bill their patients. Sixteen downtown Chinese physicians responded to the call. This out pouring of support in a crisis situation helped to strengthen the bond between physicians servicing the Chinatown community. In 1987, Dr. Ho along with Drs. Alex Chen, Benson Lau, and Simon Lau began a journal club in the Chinatown area. Since then, the journal club flourished with the help of the club's most capable secretary, Dr. Iris Chang. In 1996, it was formally established as The Journal Club of Chinatown Physicians (JCCP) with Dr. Ho as the founding president.
In 1991, Dr. Ho joined the Chinese Chapter of the Heart and Stroke Foundation of Ontario. He co-chaired the fundraising gala "Sing for Your Heart" for the Heart and Stroke Foundation in 1992 and 1993. He was also a member of the steering committee which formally established the chapter that is currently known as the Chinese Canadian Council of the Heart and Stroke Foundation. In addition, he helped to create "Heart Beat News" which is a Chinese magazine that provides cardiovascular information to the public.
Through the years, Dr. Ho's has continued to improve the healthcare of the Chinese community in Toronto. He spearheaded the publication of the Health Digest which is a semi-annual health educational magazine printed in Chinese that aims to serve the Chinese community in the Greater Toronto area. With the help of two other editors, Drs. King Sun Chan and Patrick Chan, the first issue was successfully launched in August 1996. Since then, there has been over 30 issues with more than 45,000 copies printed. Since 1997, Dr. Ho has also played a critical role in organizing an annual public health forum, "Health Awareness Day", for the Chinese Cultural Center of Greater Toronto.